10 Things to Do this Autumn in Newton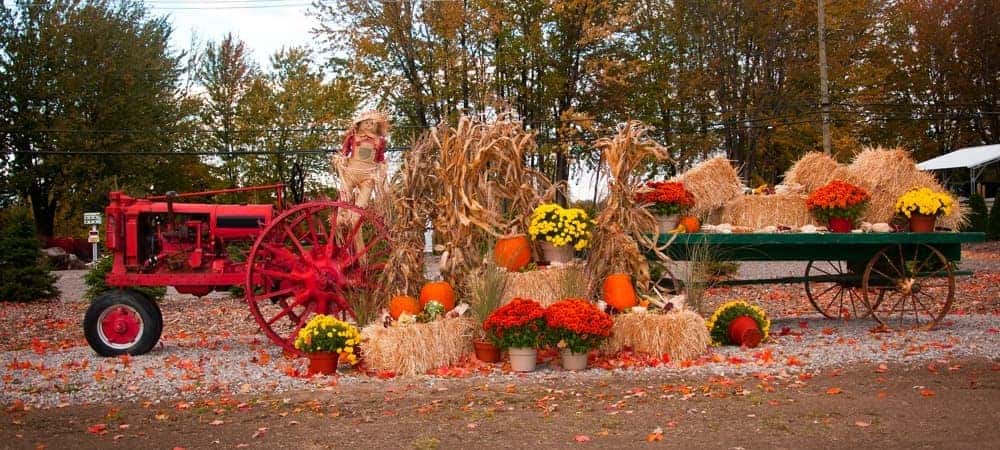 Have you traded your car in for a newer model, and want to set out on some fun adventures this fall? Plan for these 10 things to do this autumn in Newton!
Fall Activities in Newton
Take advantage of these 10 fall activities in the Newton area:
Corn Maze Train: Take the train out to Snyder Farm for games in corn mazes.
Make Apple Cider: Head to Hacklebarney Farm Cider Mill, home to 23 varieties of apples and the ideal place for cider pressing demonstrations.
Pumpkin Festival: Celebrate autumn at the Whippany Railway Museum.
Sussex County Harvest Honey and Garlic Festival: Commemorate agritourism, ecotourism and heritage tourism at this event.
Autumn Lights Festival: What began as a celebration of West Milford's first traffic light is now a street fair with more than 300 vendors and live music.
New Jersey Botanical Gardens Harvest Fest and Craft Fair: This event features hayrides, pumpkin games, applesauce making, and more.
Chatsworth Cranberry Festival: Celebrate New Jersey's cranberry harvest, which is the third largest in the United States.
Fall Forestry Festival: This annual event boasts more than 40 nature-themed exhibits, hikes, programs, and more.
Lima Bean Festival: For something a bit different, the lima bean takes center stage at this festival. Enjoy lima bean soup, tacos, and more.
South Jersey Pumpkin Show Festival: You'll find scarecrows, a dog parade, and even a pumpkin weigh-off at this festival.
Visit Mercedes-Benz of Newton
Don't forget to make time for a visit to Mercedes-Benz of Newton this autumn, where you will find several efficient Mercedes-Benz SUVs! We can point out local favorites, including our favorites Newton restaurants and pizza places.