What is Mercedes-Benz Intelligent Drive?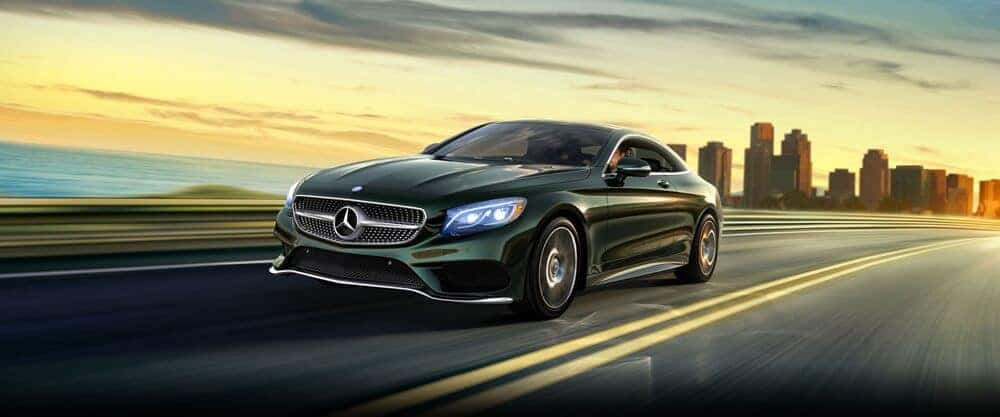 We have smartphones, so why wouldn't we expect our cars to have some intelligence themselves? With Mercedes-Benz Intelligent Drive, you'll have access to a suite of driving assistance systems that always seem to be one step ahead of you, detecting potential dangers and reacting when necessary. But what is Mercedes-Benz Intelligent Drive? Learn more with Mercedes-Benz of Newton.
Innovative Technology
At the heart of Mercedes-Benz Intelligent Drive is a sensor system made up of a new stereo multi-purpose camera and 6D Vision technologies, both of which increase the vision range of your Mercedes-Benz.
The camera can sense up to 50 meters ahead and recognize its environment up to 500 meters, meaning your car will detect the cars ahead of you, oncoming traffic, pedestrians, and road and traffic signs. Information is gathered about distance from all objects detected, and this information all comes together to launch the synergy of all active and passive safety technology in your Mercedes-Benz.
Simply put, your vehicle will deploy the appropriate system based upon the information collected.
Specific Features
The systems comprising Mercedes-Benz Intelligent Drive include:
DISTRONIC PLUS® with Steering Assist and Stop&Go Pilot: This system helps you stay in your lane, and also works semi-independently to adapt to the flow of traffic.
Brake Assist System BAS PLUS with Cross-Traffic Assist: This system senses traffic and pedestrians crossing your path, and applies greater brake pressure based upon how much force drivers apply on their own.
Active Lane Keeping Assist: When switching lanes, this system knows and lets you know when the lanes next to you are busy and works to keep you from straying from your lane unintentionally.
Adaptive Highbeam Assist Plus: This system keeps the main-beam headlamps permanently on without stunning other drivers.
Night View Assist® PLUS: This system aides your own eyesight when day turns to night.
ATTENTION ASSIST®: You'll never drive tired again thanks to this drowsy-driver detector.
Take Advantage of Mercedes-Benz Intelligent Drive at Mercedes-Benz of Rockville Centre
Mercedes-Benz Intelligent Drive is available on new Mercedes-Benz vehicles. Explore the program for yourself when you visitMercedes-Benz of Newton! Simply give us a call to let us know you're dropping by! Still determining which Mercedes-Benz vehicle is best for you? See which Mercedes-Benz SUV models have the best gas mileage.