Mercedes-Benz PRESAFEⓇ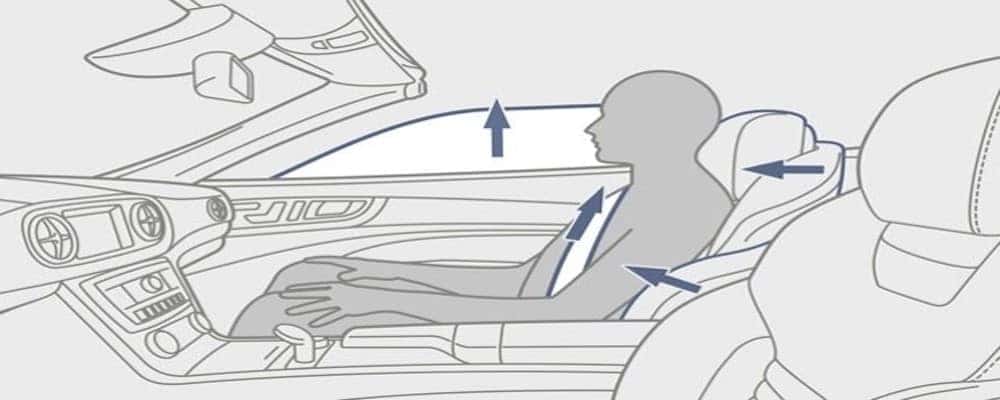 If your Mercedes-Benz detects a potential collision, the Mercedes PRESAFEⓇ system takes over to ensure the safety of everyone in the vehicle. Learn more about which Mercedes models have this advanced safety technology as well as about what else this system can do for you on your Hackettstown commute when you visit us at Mercedes-Benz of Newton.
What Does the PRESAFEⓇ System Do?
The PRESAFEⓇ system kickstarts the second it detects a possible accident. Some of the features that this system provides to optimize your safety include:
The adjustable front head restraints shift into a position best for crash protection
The windows, and the sunroof, close tightly to prevent debris if a rollover is a possibility
The front passenger seat belts provide increased tension to help passengers avoid injury
Even more, select models also provide the PRESAFEⓇ Sound system, as well as the PRESAFEⓇ safety system, that emits a sound, causing a reaction in your inner ear to prevent damage from loud noises during a crash. With both of these systems in your Mercedes-Benz model, you can rest assured you'll be safer on any Sussex road.
Which Mercedes Models Have PRESAFEⓇ?
The Mercedes-Benz models that either offer the PRESAFEⓇ system standard or as an upgrade include:
Mercedes-Benz C-Class
Mercedes-Benz E-Class
Mercedes-Benz S-Class
Mercedes-Benz CLA
Mercedes-Benz CLS
Mercedes-Benz GLA
Mercedes-Benz GLC
Mercedes-Benz GLE
Mercedes-Benz GLS
Mercedes-Benz SLC
Mercedes-Benz SL
If you're looking to test drive one of these models to better understand the advanced technology they have to offer, make the trip to Mercedes-Benz of Newton today!
What Does "PRESAFEⓇ Functions Limited" Mean?
If you see this message displayed, bring your model in for a service check. This message appearing on your information panel means the sensors either need cleaning or adjusting. And when you bring your Mercedes to our service center, we'll be able to get you back out onto the road in no time at all.
Learn More at Mercedes-Benz of Newton
From PRESAFEⓇ to ATTENTION ASSIST®, your Mercedes-Benz has plenty of safety features to keep you safe no matter where the roads take you. If you have any questions in the meantime, or if you're ready to take one of our models for a spin, contact us at Mercedes-Benz of Newton.