How Does Mercedes-Benz 4MATIC® AWD Compare to BMW's xDrive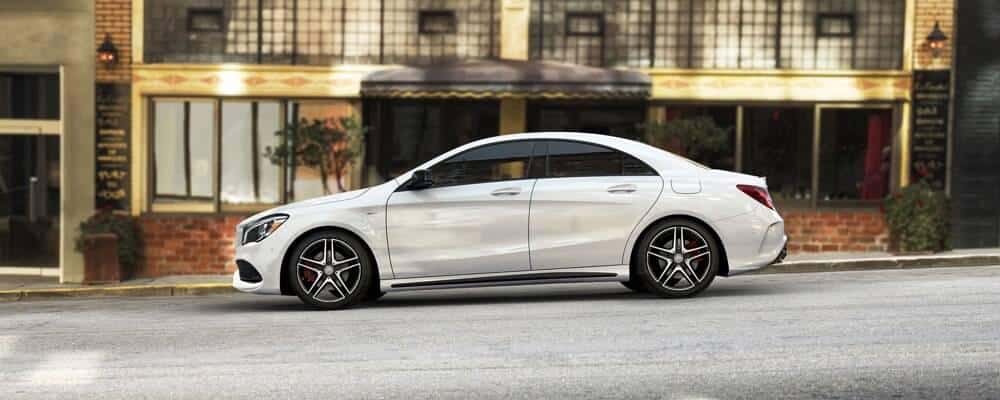 While there are quite a few options out there for luxury auto shoppers in the market for a confidently performing vehicle, Mercedes-Benz and BMW are still positioned among the top makes in the arena. One reason for this is that both manufacturers offer vehicles equipped with distinct all-wheel drive systems—4MATIC® for Mercedes-Benz models and xDrive for BMWs. Upon closer examination, though, drivers will likely find that they prefer the Mercedes-Benz 4MATIC® system to the competition. Read on to learn how these two systems compare to one another.
Mercedes-Benz 4MATIC®
4MATIC® is a sophisticated, lightweight, and fully integrated all-wheel drive system that works alongside a variety of other vehicle systems, including safety and driving aids. Power is sent and distributed between the front and rear axles for a center differential, delivering a refined, responsive performance. One of the key features of 4MATIC® is the 4-wheel Electronic Traction System (4ETS®), which is able to help your vehicle regain traction when experiencing slippage by sending power to the wheels that still have grip while also sending braking pressure to the wheel that is slipping. This sort of intuitive technology is one that proves particularly useful for New Jersey drivers dealing with difficult road conditions throughout harsh winters and rainy springs.
BMW xDrive
xDrive is BMW's permanent all-wheel drive system, which operates under normal circumstances at a 40:60 distribution of power. It is capable of sending 100 percent of power to the front or rear axle at the same time, and it is controlled via a Dynamic Stability Control (DSC) system to help improve traction. While there are, of course, some similarities between these two systems, what BMW's xDrive lacks is the elegant, seamless integration of 4MATIC® AWD as well as Mercedes-Benz's focus on a lightweight design for the 4MATIC® system for ultimately superior handling.
Get Strong All-Wheel Drive Performance from a Mercedes-Benz
After considering the details, it's clear that the Mercedes-Benz 4MATIC® all-wheel drive system is in a class all its own. When browsing the lineup of new Mercedes-Benz vehicles, you'll find an impressive variety of models offered with 4MATIC® all-wheel drive, including popular options like the Mercedes-Benz E 300 4MATIC® Sedan. Come check out the entire lineup of 4MATIC®-equipped models at Mercedes-Benz of Newton, where we provide solutions to all your luxury and high-performance auto needs at 92 Hampton House Rd in Newton, NJ. Feel free to contact us to set up a test drive at (877) 870-6109.